Wallpaper Removal – Frisco, TX
Get Rid of Wrinkled Wallpaper – No Damage Needed!
While wallpaper is a great way for homeowners to add a refreshed appearance to walls and spaces that may have been simple beforehand, these designs can quickly become outdated. Are you ready for a blank slate or maybe a fresh coat of paint instead? At Platinum Painting of Frisco, we can make the process of getting rid of wallpaper fast, simple, and free of unnecessary stress. Please contact us today to get started.
Why Choose Us:
Based in Frisco
Insured
Satisfaction Guarantee
Serving All of North Texas
What Should You Think About When Removing Wallpaper?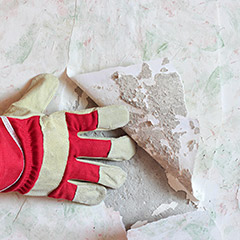 Tearing down old wallpaper may seem like a simple DIY project at first, but many homeowners don't realize that this process is extremely delicate and can even severely damage your walls if mistakes happen. At Platinum Painting of Frisco, our seasoned professionals are aware of all the important factors to keep in mind, including the following:
How long has the wallpaper been on the wall?
Was the wall properly primed and sealed before the wallpaper was applied? If no priming was done, it's likely that the paper won't remove in a clean fashion.
What type of wallpaper is it? Some wallpapers are made of fabric, while others have a vinyl coating. Each material will require a personalized removal approach.
We'll use wallpaper steamers, safe solvents, and other professional tools that will get the job done right the first time, even if tricky circumstances are present.
The Benefits of Wallpaper Removal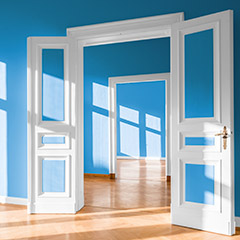 The biggest benefit is pretty self-explanatory – you'll no longer have to look at a pattern you don't actually like! Many homeowners enjoy making regular updates to their living spaces, and banishing tired wallpaper can allow for a brand-new, blank canvas that will accommodate all of your desired design ideas.
Wallpaper can also start to appear aged over the years, developing noticeable bubbles and peels. In some cases, it can even become discolored and shift to a dingier yellow shade. If you notice any of these problems, be sure to let Platinum Painting know so that we can get started on updating your walls for the better.
Wallpaper Removal Steps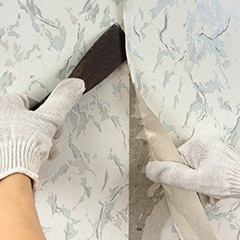 Our team will begin the removal process by preparing the affected walls with non-toxic solvents.
We won't be in a rush when it comes to getting rid of the wallpaper, proceeding as gently and carefully as possible to avoid any damage. We'll also vacuum all of the remnants away so that there's no mess left to worry about either.
Once all of the residue is cleared and washed away from the walls, we'll correct any lingering imperfections on the wall and smooth everything out with some sanding and a skim coat. If you've arranged for our team to go ahead and apply new paint, we'll get to work on applying primer, followed by the beautiful, new color you've selected!
Wallpaper Removal FAQs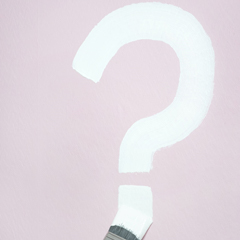 At Platinum Painting, we realize that inviting a service company into your home for improvements takes a lot of trust. After all, you want to know from the start that the team you choose will perform the job right the first time and deliver flawless results. If you have questions about our services for removing wallpaper, check out our responses to common questions below. Feel free to contact us if you have additional concerns that we haven't addressed here. Our team is ready and happy to help however we can!
Can you paint over my wallpaper?
If you want us to, we can paint over wallpaper, but we don't recommend it. You see, wallpaper can bubble and peel away from the sheet rock when moisture is introduced to it—no matter how long it has been on the wall. In addition, wallpaper typically is textured differently from bare walls, making painted wallpaper very obvious. In fact, potential homebuyers can view this as a negative feature of a house, envisioning the extra work required to update the home. To improve the aesthetics of your walls, you should remove the wallpaper properly and then paint them the color(s) you want.
Will my walls be ready to paint once the wallpaper is removed?
Unfortunately, removing wallpaper entails more than simply peeling and tearing it from the walls. Wallpaper stays up to your walls with a strong adhesive. Our specialized tools and solutions help us remove the adhesive residue that often gets left behind. We take the time to do this properly so that damage to your walls is kept to a minimum. Before we're finished, we fix the sheet rock and texture the walls so that they look like new! Finally, we prime the walls. That way, they're ready for a fresh start with a new coat of paint.
How long does wallpaper removal take?
The timeline for removing wallpaper can depend on several things: the type of wallpaper, whether it was sealed and primed properly before it was applied, and how long it has been on the wall—just to name a few. As a result, the project can be quick and easy or challenging and time consuming. However, we generally say that removing roof wallpaper and repainting takes about two days. The estimator who comes to your home and provides you with a quote can evaluate your walls and give you a more accurate timeframe.
What prep do I need to do before you start?
Before our team arrives, there isn't much that you need to prepare. In fact, if you could simply remove artwork or pictures from the walls, we will be able to get straight to work. From start to finish, we'll take care of your walls, removing stubborn wallpaper and residue. We go the extra mile to repair your walls and texture them, so it'll be as if there never was wallpaper there in the first place. Plus, we will handle the cleanup, clearing out debris and leaving you with perfectly primed walls just waiting for a fresh start.