Residential Painting – Frisco, TX
No Project Is Too Small Or Big
From the beginning of Platinum Painting of Frisco, we have focused on keeping our customers happy with our service. In fact, we guarantee satisfaction with our residential painting, professionalism and our craftsmanship for every job we do. Although our company has grown over the years, our dedication to beautiful results and delighted customers has stayed exactly the same.
Why Choose Us:
Based in Frisco
Insured
Satisfaction Guarantee
Serving All of North Texas
Early Days of Platinum Painting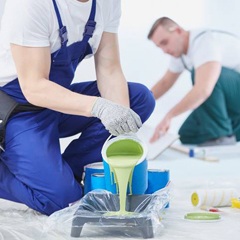 Platinum Painting first got its start in 2008 with Karl and Marjorie Pickens, who had just bought a new house only two months before. They took a chance on starting a new business because they saw something missing in the painting industry. With other residential painting companies, customers could choose the color, and that was about it. Wanting to provide more options, including the quality of the materials, Karl and Marjorie sought to give customers more say in their home improvement projects and the price they would pay for painting services.
Bringing all their customer service and sale experience from their years in the furniture industry, Karl and Marjorie began by asking everyone they knew—friends, family, neighbors, even the guests from their wedding—if they could put Platinum Painting signs in their yards. As more and more satisfied customers continued to pass on recommendations, we have expanded into the company we are today.
Trusted, Qualified Team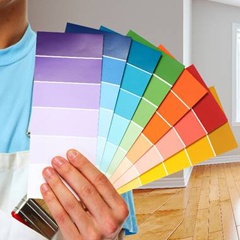 We've grown very quickly over the past decade, expanding into multiple locations throughout North Texas, including the fast-growing Frisco. We've also assembled a team of passionate and friendly professionals who are truly dedicated to facilitating top-tier home improvements for clients and families in need. Not only are these team members qualified, but we also ensure that every one of them has these important qualities:
A desire to continually improve our practical skills.
Strong work ethic.
We know that it is our privilege to come to your home and help you create your design vision. We want to exceed your expectations and make you so pleased with the results and your experience that you'll recommend us to your friends and family.
Local Company
We choose only the best people to work with us, and our team members stay with us for the long term. But our team not only works in Frisco—we live here too! Our kids go to school here, we grocery shop here just like you, and we know the area very well. We love creating inviting, beautiful spaces and serving our Frisco neighbors.
Our Promise to You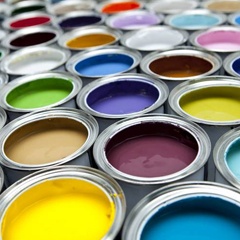 In the DFW metroplex, we're one of the most prominent independently owned painting companies that exclusively focuses on residential services! Your satisfaction has always been our top priority, and every possible step is taken to ensure unequivocal success and satisfied homeowners. Whether for one room or your entire house inside and out, our Frisco, TX team is looking forward to hearing from you soon about your new, exciting project!