Brick Painting – Frisco, TX
Take Your Brick Home from Traditional to Modern & Unique
Some homeowners love the natural appearance of brick, while others aren't too fond of the color and want their house to standout among the sea of neutral brick-colored shades. If you're the latter, brick painting in Frisco is one of the most cost-effective and simple ways to do just that. At Platinum Painting of Frisco, we only paint residential buildings and work closely with homeowners to achieve the best possible results.
The Benefits of Painting Your Brick Home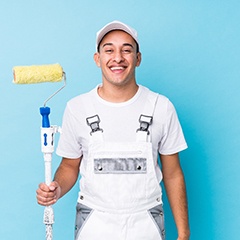 When you invest in brick painting, you'll be able to enjoy several benefits. Not only will you be changing your environment, making a home that you've been living in for years feel completely new, but you'll also be able to help outside building materials on your home last longer. Even though it seems like a big decision and task to take on, homeowners who have committed to this project definitely don't regret it because they loved the transformative results.
Modernize & Update Your Home
If you'd like to pull into your driveway after work and be uplifted by the sight of your home instead of having its dark and drab appearance bring you down, brick painting is an excellent option. Not to mention, the color possibilities are endless and can allow you to channel your inner creative streak.
Protect Your Home's Exterior from Weathering
Brick has a porous surface that makes it vulnerable to weathering. A hearty coating of exterior paint not only makes it look great, but it will also protect it from damaging elements, like water. That way, you can extend the life of your brick home as well as boost its curbside appeal.
The Process of Brick Painting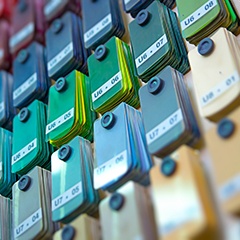 Our team at Platinum Painting of Frisco has countless years of experience and knowledge, allowing homeowners to sit back, relax, and enjoy the new, amazing view of their painted brick home! We never cut corners, and we take the time to listen to your wishes to make sure that you're satisfied with the end result. Here's a run-through of the process of having your brick home painted, so you have an idea of what you can expect: