Professional Painters – Frisco, TX
How Do You Get Started? We Can Help
Before the Platinum Painting of Frisco team starts transforming your home, there are some important preparatory steps that need to be in place first. We will always treat your home like we would our own! Homeowners, please review the following information and take care of these simple requests before we arrive in-person. Everything you need to know is outlined below for your convenience:
Why Choose Us:
Based in Frisco
Insured
Satisfaction Guarantee
Serving All of North Texas
Preparing Your Interior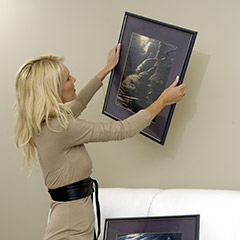 Collect any precious items and knickknacks from the mantles and tables and store them safely.
Remove paintings and pictures from the walls. While our team would obviously never paint over these items, we don't want to accidentally misplace them!
Make sure any and all pets are secured in other areas of the house throughout the project process.
Take down any "child-proof" or "pet-proof" gates.
If we are painting in the closet, make sure to remove everything from within so that we can maneuver easily.
How We Will Prepare the Interior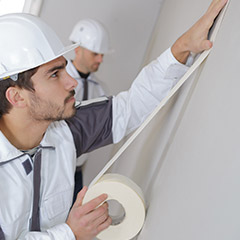 Our team members will remove all furniture from the affected rooms.
Any present drapery will be removed and then reinstalled by us after the paint job is complete.
If the painting project requires multiple days, fresh plastic will be used every time.
All switches and outlet plates will be safely removed and then replaced later on.
If any areas that require repairs were covered in our initial estimate, we will take care of these issues before painting begins (including sanding, replacing sheetrock, taping, etc).
If the client has requested texturizing, this will be provided.
Any cracks and nail holes will be properly filled.
Any cracks along the ceiling crowns, doorjambs, and baseboards will be sufficiently caulked.
All wood surfaces will be cleaned, scuffed, and sanded.
Any existing wallpaper will be 100% removed.
Preparing Your Exterior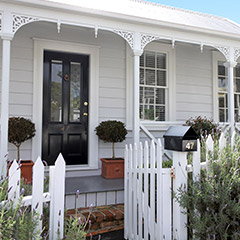 Make sure your sprinklers are completely turned off and no longer on timers during the project's lifespan! Not only will unexpected water negatively affect a new paint job, but our team members certainly don't want to get doused either.
Remove any wall hangings, plants, or other valuable items from the outside spaces.
Make sure pets are properly cleaned up after and rehomed in secure areas.
How We Will Prepare the Exterior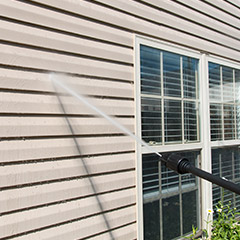 Our team will start by power washing all of the surfaces to be painted, removing mildew, sand, dirt, and much more. Any especially gentle areas will be cleaned by hand.
Loose paint will be thoroughly removed through hand scraping.
Bare or new wood will be primed so that it can more easily accept the new paint.
Windows and entrances will be properly caulked, including any major wood joints. This approach can help you save on your air conditioning bill!