Commercial Painting – Frisco, TX
Start Your Business Off with a Good First Impression
Are you opening an office in the area or have a business that's been a staple in the community for years, but needs to be refreshed? At Platinum Painting of Frisco, our licensed and insured team is community-trusted and can take care of all of your interior and exterior needs. Originally started in Keller, Texas in 2008 as a residential painting company, we've grown to now be a top painter in the area for commercial buildings like offices, businesses, apartment buildings, and so much more. We invite you to call us today to schedule a free in-person estimate.
Why Choose Us for Commercial Painting?
Insured & Licensed Professionals
Company Started in Keller, TX in 2008
0% Interest Financing Available
What We Paint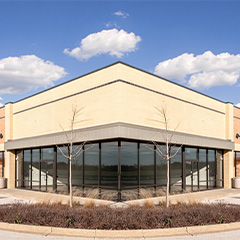 Whether your commercial building is large or small, our experienced and licensed team at Platinum Painting of Frisco has the skills, equipment, and protocols in place to paint the interior and exterior efficiently and to your standards. We have experience painting apartment and religious buildings, hotels, office spaces, strip centers, and more, allowing us to tackle a project of any scale.
The Platinum Painting Process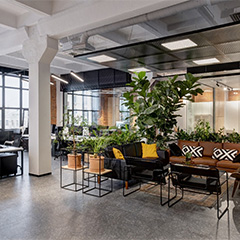 Our painting process can be broken down into four main steps after you've received your free in-person estimate and we've had a chance to determine the overall scope of the job. When you decide to move forward, our team will:
Setup: If you've been at your commercial space for a while, there's no need to worry about the stress of having it repainted. Our team will remove any décor and ensure all furniture within the building is covered. We do ask that any items of value or that you'd like to be removed be taken off the premises before our team arrives to begin painting. We'll then inspect and clean the walls, as well as repair any holes or damage so we can begin with the ideal canvas.
Paint: Once the walls are prepared, we can paint. We typically use Sherwin Williams' interior and exterior paints due to their outstanding quality, but we're also happy to use your preferred paint brand.
Cleanup: After we've finished painting the building, we'll throw away any loose debris or trash and remove the plastic coverings from the furniture. This way, you don't have to worry about cleaning up anybody's mess and you can enjoy your business as soon as our job is done.
Inspect: At Platinum Painting of Frisco, we offer a satisfaction guarantee because we want to provide every customer with five-star service that they can rave about. We'll walk through your building with you, and if there's anything that you'd like corrected or believe could be done better, we'll address it immediately. Once we've received your approval, our job will be complete!
Take Advantage of Our Color Consultations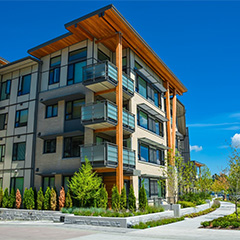 If you're unsure of the colors you'd like to use on the inside or outside of your building, we encourage you to utilize our color consultants. Based on the feeling that you'd like the space to exude and your vision, they can provide you with a selection of narrowed-down paint colors that you can choose from. Our color consultations are a great way to make the process less stressful!