December 27, 2022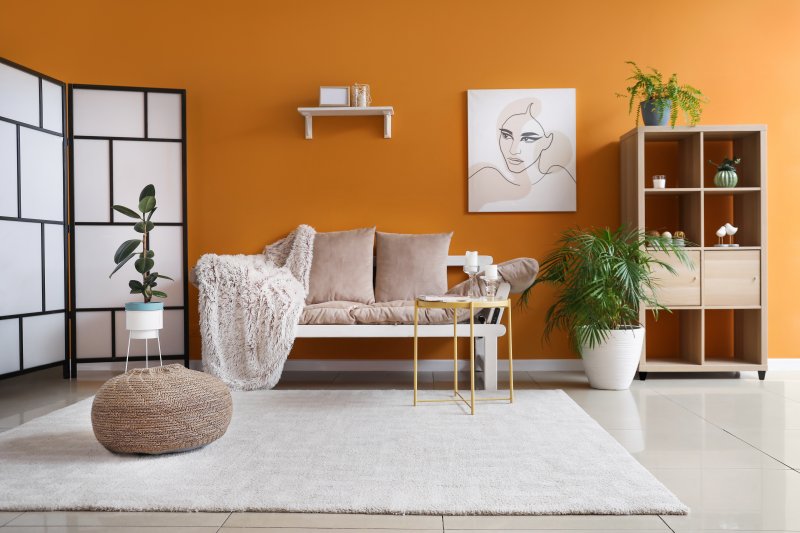 The year is officially coming to an end, which means you're likely already planning for 2023. Do you want to give your home a different look for the new year? Transforming your space is as easy as trying out a new interior paint color! With the pandemic being another year behind us, you'll start to see many different shades and hues in homes next year. If you want to know what will be "it" in 2023, simply keep reading!
Biome Palette
This palette contains soothing natural tones along with darker ones, representing a renewed interest in the restorative nature of the outdoors. Some colors you'll see in the Biome palette include:
Urban Bronze – A beautiful brown color inspired by the brown shades of the 1970s, this was voted color of the year for 2021. It works well with darker cabinet colors and metallic shades of sinks, silverware, and kitchen appliances.
Evergreen Fog – This soft gray-green color is 2022's color of the year, being one of the many shades among the nature- and wellness-minded hues currently surging in popularity.
Mount Etna – If you want a rich blue-green color that plays well with light or blonde wood-toned cabinets, this is the one to consider!
Lore Palette
What's unique about the Lore palette is that it reflects a reverence of artisanal tradition with beautiful colors like:
Toile Red – A ruby red color that looks great in almost any room, giving your home a fiery and passionate appearance.
Wallflower – This mauvy color is almost amethyst-like, exuding notions of joy and optimism.
Blue Peacock – If you want a deep turquoise-y color that's incredibly eye-catching, this one will add color and life to almost any room.
Serape – This golden shade can make quite the impression on your home, adding balance to a room while providing more than what meets the eye.
Nexus Palette
If you want a selection of colors that will evoke the warm tones of a canyon sunset, the Nexus palette may be right for you. Let's take a look at some shades you can find in this palette:
Lei Flower – This beautiful soft, peachy color will add life and vibrance to any home!
Malted Milk – A light color that offers hushed elegance, this neutral peachy orange has a brown undertone.
Kestrel White – This bright warm white contains a subtle pink undertone, which can make your home feel snug and cozy.
Origin Palette
You can let your imagination run wild with the Origin palette! Here are a few colors it contains:
Indigo – This rich worldly blue color offers an elevated twist on the primary color.
Peppery – Want a beautiful orange color that isn't too vibrant? This one will reenergize your home without being too over the top!
Kale Green – A gorgeous green shade that plays well with trendy design elements like rounded silhouettes, stone-slab tables, and sculptural armchairs.
About Platinum Painting of Frisco
At Platinum Painting of Frisco, we want your home to be an accurate reflection of your desired mood, personality, and preferences. Our team will use high-quality products and time-tested techniques to ensure you get the results you deserve. For a free estimate, visit our website or call (972) 372-0404.
Comments Off

on Interior Color Trends That Will Be "It" in 2023
No Comments
No comments yet.
RSS feed for comments on this post.
Sorry, the comment form is closed at this time.