September 19, 2022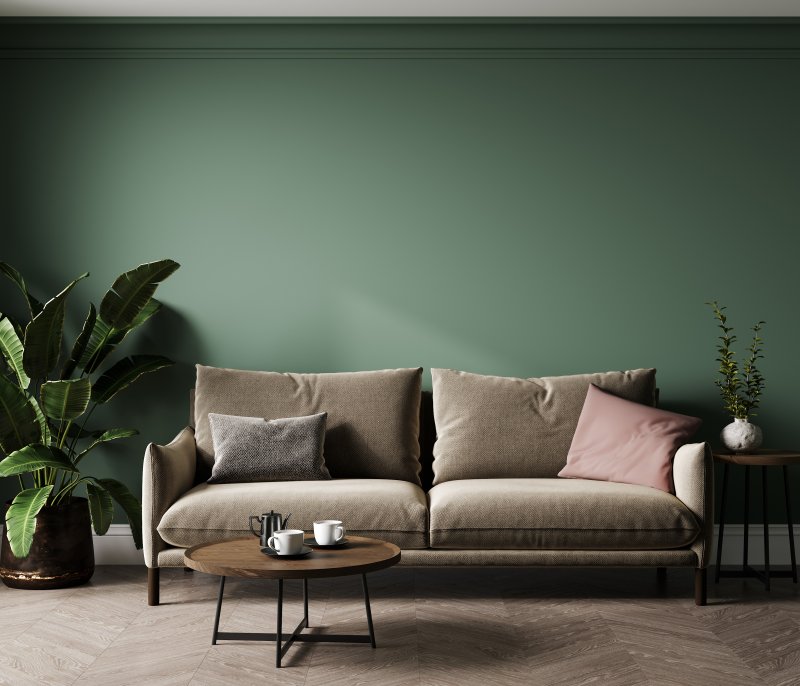 As the year comes to an end, you probably want to transform your home and have a fresh start for the new year. Simply upgrading your space by adding a new coat of paint can make a significant difference for the better. But what if you're having trouble coming up with ideas to revive your living space? Rest assured – we're here to help! Continue reading for some helpful advice about interior painting and which trends for 2022 are worth considering.
Outdoor Inspiration
Thanks to the COVID-19 pandemic, many people spent more time cooped up inside the house than ever before. It's no surprise that a lot of them were motivated to spend more time enjoying the outdoors! Fortunately, you can use nature as inspiration and bring it into your home with various design choices.
One excellent way to feel more connected with the outside world is by letting in more natural light into your room. It'll make your space feel lighter, airier, and more relaxing. You can also choose a paint color that reminds you of something you find in nature. These days, almost every shade of green is popular amongst homeowners. Incorporating plants throughout your house can also help purify the air and bring light into your spaces.
Multi-Purpose Rooms
Another consequence of the pandemic is that families have had to repurpose rooms to make them more versatile. For example, bedrooms have become homework rooms as well as a place to sleep and hang out. Some home offices may now include gym equipment! If that sounds like your home, you should consider a flexible and versatile design for the room. You can choose paint colors and design patterns that fit multiple uses of the room, helping it feel more purposeful.
Sustainability and Longevity
Nowadays, designers are leaning towards eco-friendly options that stand the test of time. Not only are people trying to overcome consumerism, but many families are having to downsize. Homeowners are starting to find more sustainable ways to furnish their homes, whether it's trendy or not. Knowing which high-quality materials are best to use will ensure the long-term health of our ecosystem and save you money down the line.
Even though these are 2022's biggest interior design trends, they're likely to stick around for a long time. By following this advice, you can turn your home into one you'll love!
About Platinum Painting of Frisco
At Platinum Painting of Frisco, we understand most families spend lots of time inside their homes. That's why we believe your interior painting should reflect your desired mood, personality, and preferences. If you want to upgrade your space, we're more than happy to do the hard work for you. For an estimate, visit our website or call (972) 372-0404.
Comments Off

on The Biggest Interior Design Trends of 2022
No Comments
No comments yet.
RSS feed for comments on this post.
Sorry, the comment form is closed at this time.