June 7, 2022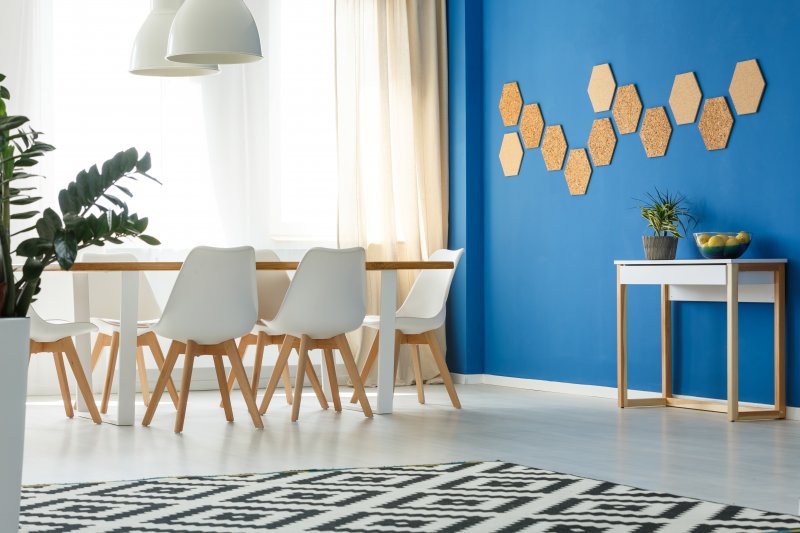 If you've been living in your house for some time, you may be tired of looking at the same old walls you've had for years. Maybe you're ready to add some pizzazz to your home and transform its appearance. Well, one excellent way to take your home to the next level is by adding an accent wall. You can work it into almost any kind of room and add some flair to even the most boring spaces! In this blog post, we'll explain what to do and what not to do when it comes to accent walls.
Do Spice Up a Neutral Room
Do you have a wall that's neutral or "boring"? Consider adding a bold paint color to express some personality! By choosing a vibrant color, you can easily attract and bring attention to the wall. If you have a muted-toned room, it can help add some liveliness to it.
Don't Forget About Textures
Your accent wall doesn't have to be flat with paint. Try experimenting with textures! You can cover your wall with tile, brick, stone, or wood – whatever your heart desires. If done right, it can give your room some architectural interest along with some colorful style.
Do Consider More Than One Color
An accent wall doesn't have to be one color. You could incorporate several different paint colors if you wanted to! Of course, it all depends on the color scheme you're trying to convey. Don't be afraid to think outside of the box while you're brainstorming.
Don't Limit Yourself to Walls
Believe it or not, the ceiling is a great area to accent. In fact, adding color to this "fifth wall" has become a popular interior design trend. An accent ceiling can easily be created using vibrant, vivid, or even soft colors.
Do Consider Wallpapers or Patterns
Why limit yourself to just paint? Consider using wallpapers or patterns! They're an excellent way to create an accent wall without the commitment. Temporary wallpapers can quickly give you that short-term designer look. It's a popular trend for renters wanting to personalize their homes.
Before picking up a paintbrush, consider reaching out to your local professional painting crew for help creating your accent wall. They'll be more than happy to share their ideas and make your vision come to life!
About Platinum Painting of Frisco
At Platinum Painting of Frisco, we want the inside of your home to be a space you enjoy being in. Our skilled and knowledgeable is prepared to make all your interior design visions come to life. If you need help brainstorming ideas for an accent wall, we've got you covered. We'll make sure to give you results that will stand the test of time. For an estimate, visit our website or call us today.
Comments Off

on The Essential Dos and Don'ts of Accent Walls
No Comments
No comments yet.
RSS feed for comments on this post.
Sorry, the comment form is closed at this time.