December 15, 2021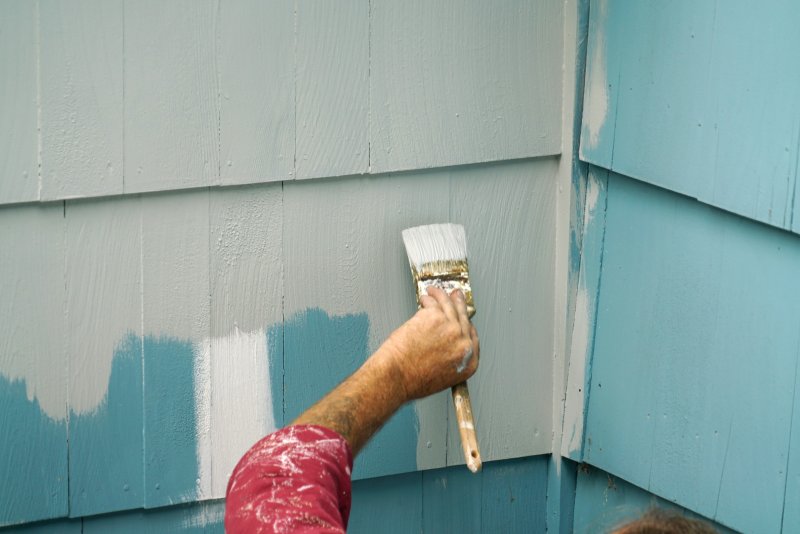 If the exterior paint on your home is starting to fade or look less-than-stellar, you might be thinking about repainting it to improve its appearance. But what if you live in an area that has a homeowners' association? Although they ensure the neighborhood looks nice, they also enforce a lot of compliance standards on homeowners. So, before picking up a new exterior painting project, read along to learn a few tips on painting your home while remaining HOA compliant.
Why Is HOA Compliance Important?
It's incredibly important that you paint your home's exterior in compliance with the homeowners' association. Otherwise, it'll result in an unhappy HOA, a hefty fine, and time wasted on your project. If you fail to make any changes after the HOA approaches you the first time, they may pursue even bigger fines. Fortunately, you can easily avoid these problems by correctly appealing to the HOA. You'll likely have to fill out a form and supply the HOA with an exact color swatch matching the hue you've chosen. It might take weeks before you get an official answer, but it's certainly worth the wait to avoid a fine and unnecessary hassle.
How to Paint Your Home in Compliance with HOA
Before you start exterior painting, you'll want to make sure you stay within HOA compliance. Let's take a look at some tips you should keep in mind:
Search Up Restrictions
First things first, you should find your HOA's restrictions on home exterior paint colors. Generally, they won't allow you to choose any bright, loud, or unusual colors for the outside of your house. That's primarily because they want to maintain a consistent look throughout the neighborhood. Knowing which colors aren't approved will be helpful while you're looking at color samples. That way, you'll know what to avoid when making your selection.
Look At Your Neighbors
While general uniformity is desired, duplication is not. Because of that, many HOA's won't allow you to have the exact same color scheme as one of your neighbors. If that rule applies to your HOA, be sure to look at the houses around you and mark their color schemes off your list. Although you can still use them as inspiration for your exterior paint color, you must ensure you don't duplicate them.
Ask for Permission
Once you have chosen a color, ask your HOA for permission to begin exterior painting. They'll review your color choices and see if they meet the guidelines and standards. As long as you've done your research and followed the tips outlined above, you should have no problem getting their approval!
Since the HOA's job is to make your neighborhood look nice, your paint job needs to be well-done. You can ensure stunning and high-quality results by hiring a professional painting crew. They'll be sure to do a clean paint job that the HOA has no reason to complain about!
About Platinum Painting of Frisco
At Platinum Painting of Frisco, we understand that exterior painting can be a big, difficult, and daunting project. Luckily, we can do the hard work for you. Our highly skilled and dedicated team will make the exterior painting makeover process a breeze for your family. We'll make sure the HOA has nothing to complain about! For a free estimate, visit our website or call (972) 372-0404.
Comments Off

on Useful Tips for HOA-Compliant Exterior Painting
No Comments
No comments yet.
RSS feed for comments on this post.
Sorry, the comment form is closed at this time.