November 11, 2021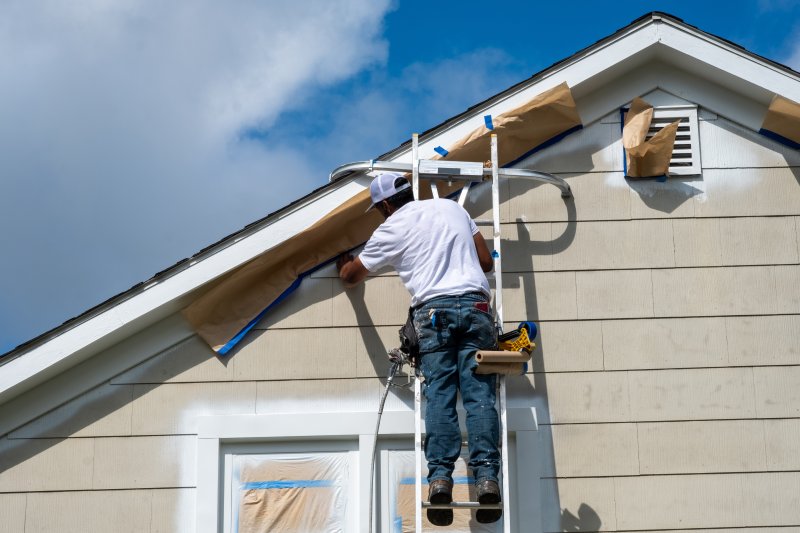 Now that you're a homeowner, you're probably constantly thinking of ways to improve the look of your property. One excellent way to spruce up your house is with a fresh coat of exterior paint. Whether the paint is starting to chip off, the color is beginning to fade, or you're simply ready for something new, exterior painting can give your home exactly what it needs to shine. But before you or a professional crew take on this project, you must take the time to prep the outside of your house. Read on to learn about the importance of exterior prep work and how it can ensure long-lasting results.
Why Does Outside Prep Work Matter?
Many people think that house painting is a simple process, but that's not the case at all. Before you or a professional painting crew take on an exterior painting project, your house requires preparation to ensure the area you're working on is smooth and level. By taking the time to guarantee your canvas is in ideal condition, you can prevent severe problems from occurring down the line. If you neglect or rush tasks like filling in nail holes, scraping away old paint, and checking for decayed or cracked wood, it can result in complications within just a few years.
How to Prep Your House for Exterior Painting
Are you planning on doing exterior paintwork by yourself? Here are two of the most essential steps in the preparation process:
Check Drip Edges
Drip edge flashing, which is often placed along windows and doors, is one of the most crucial pieces in your home. Even though most new houses have drip edges already, some older homes might only have caulk keeping the elements out of the home. If water is leaking into your home through your windows or doors, the paint in that area might show it. That's why it's critical to check for discoloration, peeling, or blistering paint.
Sand and Power Wash
Before you can start painting, you'll need to sand off all the old paint on your home. This task can be a little daunting, but house-painting professionals are well-prepared to take it on for you. The exterior of your home must be sanded properly because that'll affect how the final product looks. Because chalk deposits build up on the paint, power washing is also recommended. By making sure the outside of your home is nice and clean before painting, you can keep new paint from trapping dirt and pollutants underneath.
If you want long-lasting and high-quality results, outside prep work is absolutely necessary. Luckily, you don't have to do much work at all if you get help from a professional painting crew! You can simply sit back, relax, and watch your home transform into the one you've always dreamed of!
About Platinum Painting of Frisco
At Platinum Painting of Frisco, we strive to give every customer the stunning, high-quality exterior painting results they deserve. Our highly skilled and experienced team will always go the extra mile to ensure your complete satisfaction with every project. To learn more about our services, visit our website or call (972) 372-0404.
Comments Off

on The Importance of Prepping the Outside of Your Home
No Comments
No comments yet.
RSS feed for comments on this post.
Sorry, the comment form is closed at this time.